DO YOU LIKE TO EAT OUT IN LAHORE?
Pakistanis have been eating out since a long time. Every now and then a new restaurant or coffee shop erupts overnight like a mushroom. Why this trend is emerging is partially because of the lack of time to enjoy and experience different cuisines. Exploring cuisines from different cultures not only satiates the tongue but also expands knowledge.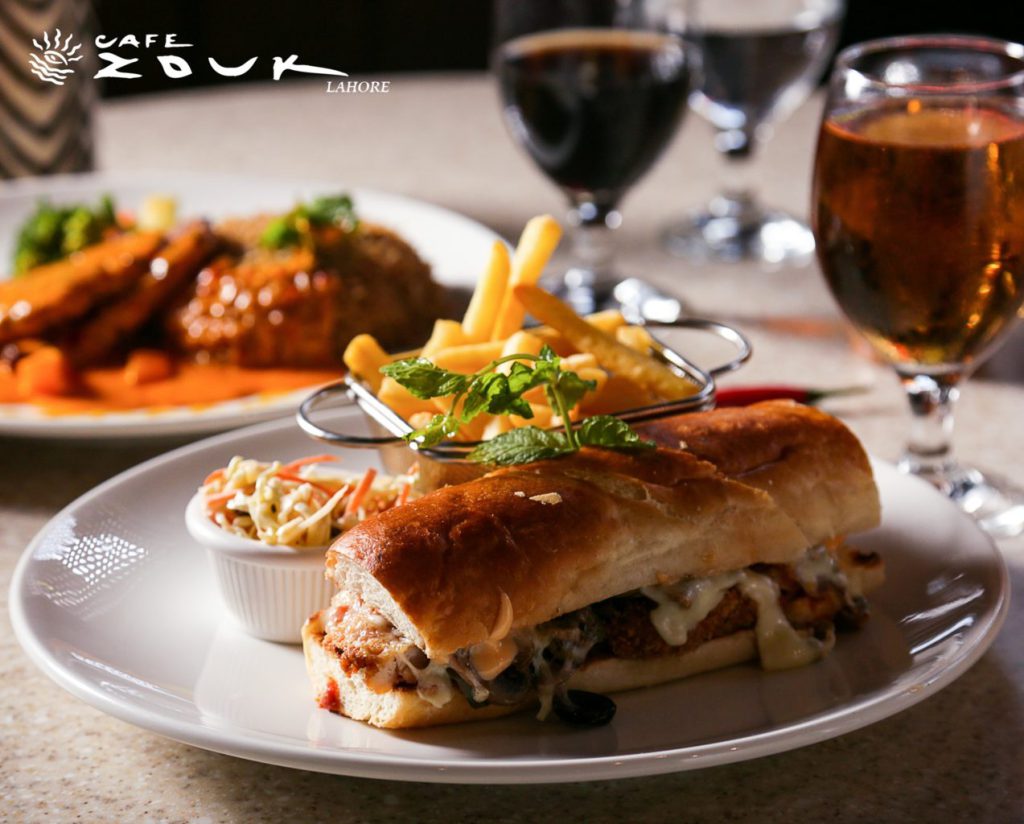 Where both spouses have to struggle to make ends meet, when it is the time to wind down, none has the strength to cook hence the culture of home delivery or eating out is the only entertainment as well as convenience.
The venture of high-class restaurants started long ago with our previous generations making their way to the likes of famous restaurants much before our time. But as for the younger generation, Rina's Kitchenette, The Manderin Kitchen, Spice Bazaar, Pf Changs, The London Courtyard are amongst my favourites.

The charm of Cosa Nostra, once the most crowded restaurant has still not fizzled out. It has been revamped with a new menu. I love their Caesar salad and Italian thin crust pizza. The salad is the best and priced at Rs 650 and Pizza Rustica is priced at Rs 405. The pizza is enough for two
people.
However the old restaurants have died out. KFC, McDonalds, Village, etc have now become restaurants of the past. This is how the law of nature works. Change is the only constant. Yet one restaurant that has still maintained its quality and despite rapid change stays within the
hearts forever. Take a wild guess? Café Zouk, of course! I remember when I was in my O'Levels it was our favourite hangout. And to date it is my favourite restaurant. I love their Chicken Mexicana and Pasta. And it was here that I first learnt how to use chopsticks! I still have them
buried in my treasure chest.

As new ideas, new places prop up, the boundaries are altered and the limits changed. One has to unlearn everything, he or she learnt. This is the beauty of life. Restaurants need to be redesigned. Menus have to be updated. Prices have to be made competitive.
A change in the kind of food one eats, creates a curiosity in the diner's mind to guess the ingredients that have been used. It helps sharpen creativity and imagination. One gets bored of eating the same cuisine. Hence, a changed menu creates space for thrill and excitement. It develops the tastebuds to accept the challenge of trying wild new foods!
So don't be afraid to try daring cuisines! Go out and enjoy!