Meera seen with her better half at Masala Awards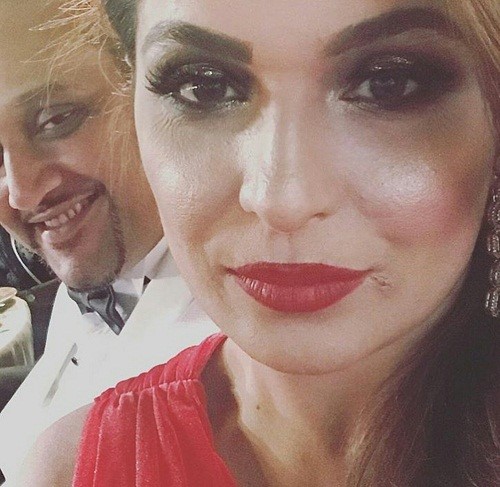 Meera has always been a controversial personality and her personal life is nothing short of a drama. In the mid of the year 2017, she announced that she was getting married to some mysterious person and didn't reveal the name, 'Kyunki Nazar Lagg Jaati Hai'; the wedding was to take place in August. Later it was revealed that the mystery man is Captain Naveed and their Nikkah had taken place earlier and they there was going to be a Rukhsati. The news fire went down gradually and we didn't see any ceremony. Now Meera was seen with her better half Captain Naveed at the Masala Awards in Dubai.
Pakistani actress Meera started her career as a model. She started doing commercials for different products such as Lux and Pepsi at a young age. Meera got famous quickly. She was selected as a best Pakistani actress for film Inteha. Afterwards she did more than 13 projects with many national and international Pakistani celebrities. This lady never stopped her modelling profession and continued it along with acting. Meera still gets offers for films.
So, the couple is already moving about together. But when will Meera's fans see her as a beautiful bride? This is indeed a mystery!