Atiqa Odho Top 4 Blushes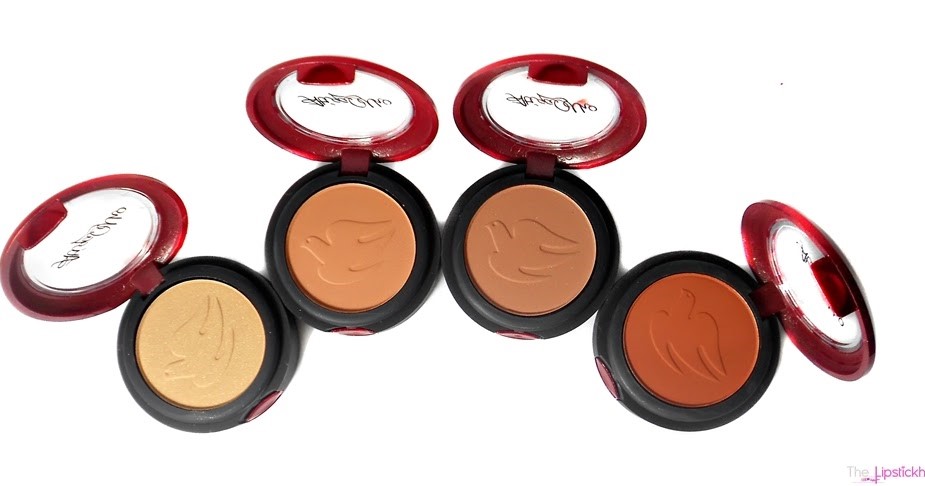 Atiqa Odho, the famous actor and celebrity had launched her beauty brand. She is first celebrity who launched her own makeup line in our country.  Let us tell you that she is a qualified makeup and hair artist too and used to do makeup tutorials on our different national channels.
There is a big list with her extraordinary services related to beauty and social activities.  Today, we are going to review her top 4 blush-ons.  She introduced 10 blushers which contain pinks, corals, nudes & naturals.
Blusher shades
Robin: It's a pure cinnamon colour (it's a blend of coral and brown) best to enhance your cheek bones, forehead and jawline. Works great for all skin tones.  It's up to you how you apply this as this colour is quite bold so you should prefer less is more, and yes by the way this is best to shape your face.
Falcon: It's a soft brown tone blusher, best to enhance your cheeks and gives edgy touch to your apple of cheeks.
Cockatoo: It's a Natural beige tone blusher, best to blend the contour and blusher part and also gives natural look to your bridge of nose, forehead, jawline and upper lip area.  When you contour your face, this colour plays a positive role to blend and stable the contour and blusher both.  It is best for those who don'tlike Highlighter on their face, best for extreme oily skin, in extreme hot and humid season.
Dove: Again, nude, natural tone blusher with specks of gold & silver. This one will work great to lighten face. YES, it's a best face Illuminator. When you done with your make up just take a powder brush and apply this all over your face, it works great to give you a light illuminating effect over your face naturally and set the makeup perfectly.
More info…
Packaging:
Brand colour is Metallic RED & Matte Black, which is very eye catchy. It is quite different from our other local brands. It has two 2 compartments. One side is a clear plastic lid, so that product can be seen, other part is holding a mirror and applicator (brush).
Applicator / Brush: 
It has a Tinny average blusher applicator. Mostly people found this useless. Let us tell you secret of this brush. This brush is best to contour, sculpt or in easy words you can sketch your contouring part with this brush and it blends easily too. Do use a soft hand while you blend your contouring.
Product Texture:
These are Powder blushers, all powder based products have some fall out but it doesn't mean that the product is NOT good. The extra addition of shimmer makes it so soft. It's all in your hands how do you handle the products, use applicator on a lighter hand and you can control all fall outs easily.