All you need to know about 'Dil-e-Nadaan'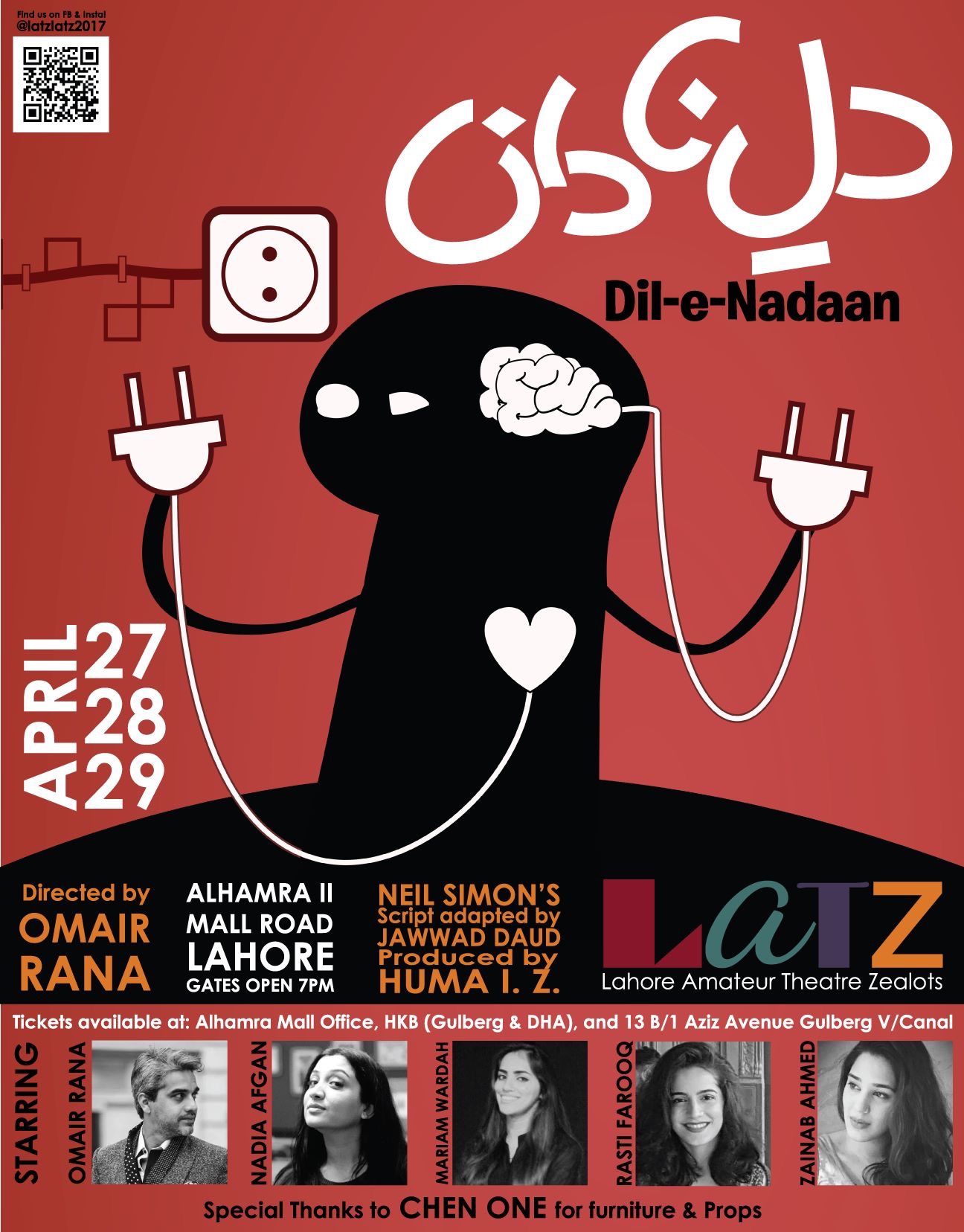 Theatre:
Story-line:
A light romantic comedy play, Dil-e-Nadaan is an Urdu adaptation of Neil Simon's play "The Last of the Red Hot lovers". It is about a middle aged man who led an unremarkable selfless life! Dealing with his mid life crisis he decides to woo three different women on three different occasions to turn his life less ordinary. These three affairs help him in opening his eyes to new realities of the exciting life he is seeking for.
It is specially adapted in our mother language (Urdu) by the write Jawad Daud, to expand the reach and in a bid to revive good Urdu theatre. Further on to which he added 'English theatre is always considered niche J'
Play is produced by Lahore Amateur theatre 'Zealots' founded by Huma I. Zaman and her team is passionate about reviving theatre in Lahore.
Duration: Approx. 90 minutes
Genre: Social satire/Comedy
2 good reasons to watch:
Jawad Daud:
First: women will learn why some men are tempted to have an affair despite being seemingly happy.
Second: men will learn an affair is not the answer: an affair is the question. 'Yes' is the answer!
Huma Ejaz:
First: Come to see good theatre by Latz.
Second: You will have a great evening!
Omair Rana:
'I can give a million' – Omair Rana
Top 2:
First: Come to enjoy laugh and relax!
Second: Fantastic cast, all women one man
Tickets:
Gold Rs: 2000 (sold out)
Silver Rs: 1000
Bronze Rs: 500
Student Deal: Buy 10 tickets of Rs. 500, and get 2 tickets free.