Pop-rock band MIRAGE debuted at Bisconni Music with song Chalta Jaoon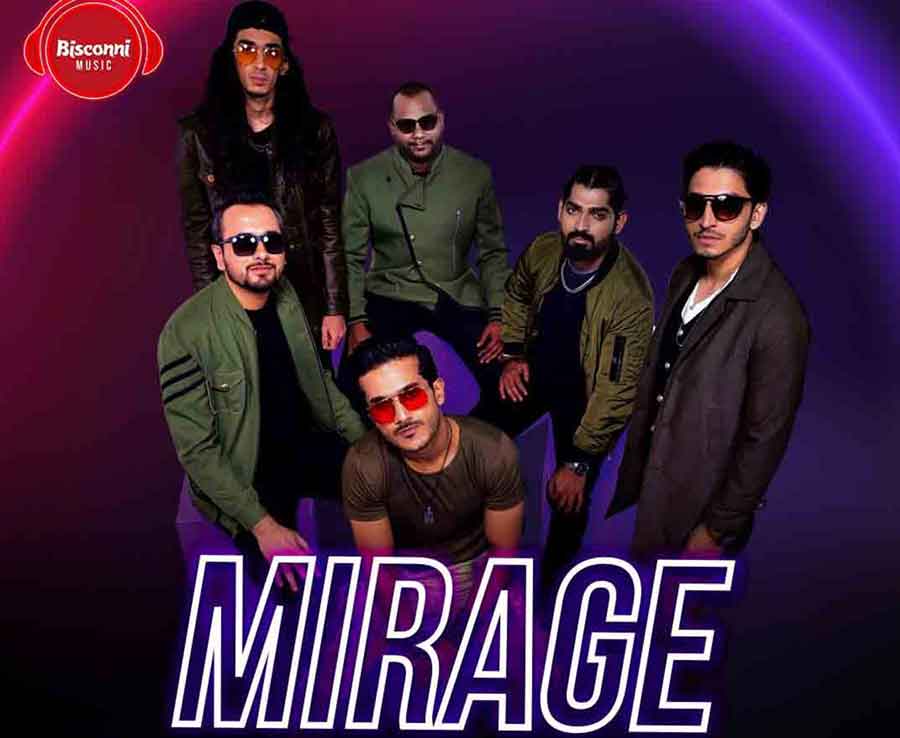 Following the release of their second album Doosri Dastak in 2020 to much acclaim, the pop-rock band MIRAGE [#MirageTheBand] debuted at Bisconni Music Season One, with the original song Chalta Jaoon, in a brand new avatar.
Chalta Jaoon is a song that's bound to bring your spirits up with its infectious optimism. Released on all Bisconni Music Social Media platforms, radio stations and television channels across Pakistan, Chalta Jaoon features band members Rehan Nazim on vocals, Saad Hayat on backing vocals and keys, Mohsin Raza Shah and Hasan Mahmud on guitars, Shane Kerr on bass and Ajay Harri on drums.
"2020 has been a tough year for people all around the world. The song talks about not losing hope and showing courage even in the face of adversity. No matter how tough it gets, you need to keep going on and on and that will help you achieve your goals. Life is a constant struggle, giving up is not the solution and that's what the song is all about. Since we had to come up with a song for Bisconni, we wanted to write something down relative to the current situation, something that encourages people to get up and get on with their lives." said Saad Hayat and Rehan Nazim on Chalta Jaoon.
Chalta Jaoon can be viewed at:
Chalta Jaoon was recorded live, mixed, mastered and produced by Saad Hayat exclusively for Bisconni Music, who also wrote and composed the song along with Rehan Nazim.
With Shahrukh Hayat as the Project Director/Executive Producer for Bisconni Music, the show has been directed by Jamshed Farhad Irani and Sadiq Azeem as the director of photography. For more information, visit: https://www.facebook.com/mirage.band/ and http://bit.ly/MirageYoutube