Create A Flawless Daytime Makeup Look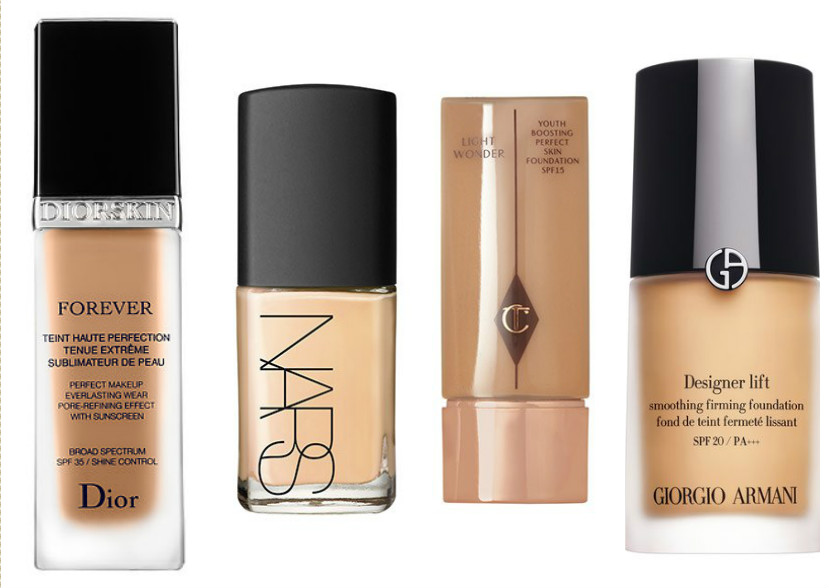 As summers have almost hit every region your makeup routine also needs a big change. Less is more is what every makeup artist advises for summer. We have gathered a few products and tips to help you achieve a perfect daytime look.
Cleanse your face:
Find a good face wash or a cleansing milk of your skin type to deep cleanse your pores and skin. This will keep your skin fresh and will help you avoid pimples and oil.
Primer:
This is the most important product as this will keep your skin hydrated, oil free and all the makeup products used will stay in place for a long time.
Moisturizer + Sun block:
Apply your moisturizer with a sun block to avoid tan and breakouts on the skin.
Conceal:
If you have any dark areas which need to be covered apply a concealer in a liquid form rather than gel/cream, as liquid form of concealers do not give a heavy, cakey look which usually comes from the gel/cream form.
Foundation/BB cream/Face Powder:
There are a lot of BB creams in market nowadays which are perfect for a light makeup routine and they even provide a good amount of coverage. If you want to apply foundation opt for a medium coverage liquid foundation. A face powder is one of the best options for summers which will give a medium coverage and will help prevent oil on skin.
Eyes:
Dust a small amount of light brown/ natural brown shade all over the lids just to add a bit of depth to the eyes with a water- proof mascara to open up your eyes and you are done.
Cheeks:
A light powder pink blush just to add colour to the face is all you need.
Opt for a gel or powder blush; avoid using liquid blushes as there will be a lot of heat you have to deal with throughout the day.
Lips:
Soft and light colours would be preferred at day time. A lip pencil can be enough. If you want to make your lips stand out just add a little clear lip gloss but do not overdo it.
Contour:
In the daylight every bit of product used is clearly visible. Avoid cream contour products… use just a slight dab of deep brown shade powder and define your face shape.
Fixing Spray:
To keep your makeup looking fresh and last long, dust a good amount of fixing spray.
You are all ready to go!